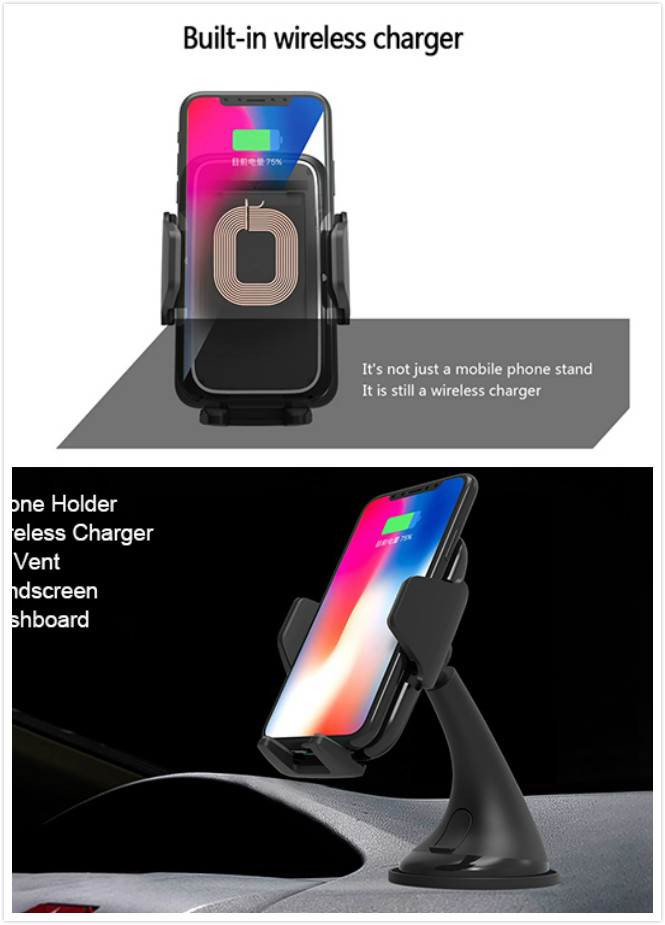 With rapid advancements in technology and penetration of the internet, the world has witnessed an explosion of electronic devices. And this has enabled many people to own multiple portable electronic devices, such as Smartphones, tablets, and laptops. But there is a catch. These portable electronic devices have to be charged to continue being useful. While traditional USB chargers have helped over the years, they can only allow you to charge one device at a time. But a solution has been found: Multiport USB charger.
What is a multiport USB charger
It's basically a standard USB charger, only it comes with multiple ports to let you charge multiple devices simultaneously. With multiport USB charger, your communication, entertainment, and access to information becomes flawless.
Why do you need a multiport USB charger
Today, the world is connected than ever before. We rely on our portable devices to entertain, access information, and most importantly, to communicate around the clock. We need convenience when using these devices, and the fact that they can stay on 247, they need to be charged all the time and simultaneously if the need arises. A multiport USB charger will go a long way towards ensuring that.
Tips for choosing a good multiport USB charger
1. Choose a multiple USB charger that has enough amperage to charge your portable devices.
For instance, an iPhone needs 1amp, an Apple iPad needs 2.4 amps and Android devices need 1.6 amps. So when buying a multiport USB charger for those devices, make sure that it has at least 4amps.
2. Choose a multiple port USB charger with enough voltage to charge all your portable devices
Voltage also matters when choosing a multiport USB charger for your devices. If you're a multiport USB charger enthusiast, you know that a lot of chargers in the market come with 5 volts. It's a good idea to buy one that comes with at least 5.2 volts. This will guarantee up to about 40 percent faster charging for your portable devices.
The main reasons to choose a multiport USB charger over a standard charger
1. A multiport USB charger lets you charge multiple devices simultaneously
A good multiport USB charger allows you to charge up to five devices at the same time. This is truly a game changer as it alienates the pain of charging one device and waiting for it fully charge before you can charge another device. Thus, the multiport USB charger can save you a lot of time that you could channel to other things that bring great profitability to your business. It also increases efficiency and productivity at workplaces.
Another good thing about multiport USB charger is that it won't reduce the charging speed when charging multiple devices.
2. Designed with the latest technology
Multiport USB chargers are designed with smart technology that can detect the kind of device you're charging and offers the right voltage for that particular device. The multiport charger also indicates the time left for your device to fully charge and indicates when it's fully charged. The latest multiport chargers also provide high-speed charging (up to 2.4 amps) to ensure your device is fully charged in less time.
3. They are portable
Multiport USB chargers are portable, which means you can move with them anywhere in your house. You can also travel with them anywhere. That means you can charge your devices even while traveling. This is great because your communication channels will be open 247. You can also enjoy entertainment and access information around the clock.
4. Comes with warranty
Warranty is one of the elements most customers look for when buying multiport USB chargers. They want a guarantee that the device will work as stated in the manual. If a problem manifests before the warranty period expires, the manufacturer has the obligation to repair it or offer a new one. The good thing is that multiport USB chargers come with an 18-month warranty to guarantee that they will work without glitches. Also, most multiport USB manufacturers offer support once you buy it from them. So when you have no idea how to connect it to the devices, you can call the manufacturer any time for assistance.
5. Safe to use
The last thing you want is a charger blowing up your devices. Multiport USB chargers come with advanced technology to keep your devices safe even if they develop glitches while charging. The chargers are certified by relevant authorities and are designed using superior quality material to ensure your safety and that of your devices.
The above is from ShenZhen ShunXinda Technology Co.,Ltd , should you have any question, welcome to leave us a note.