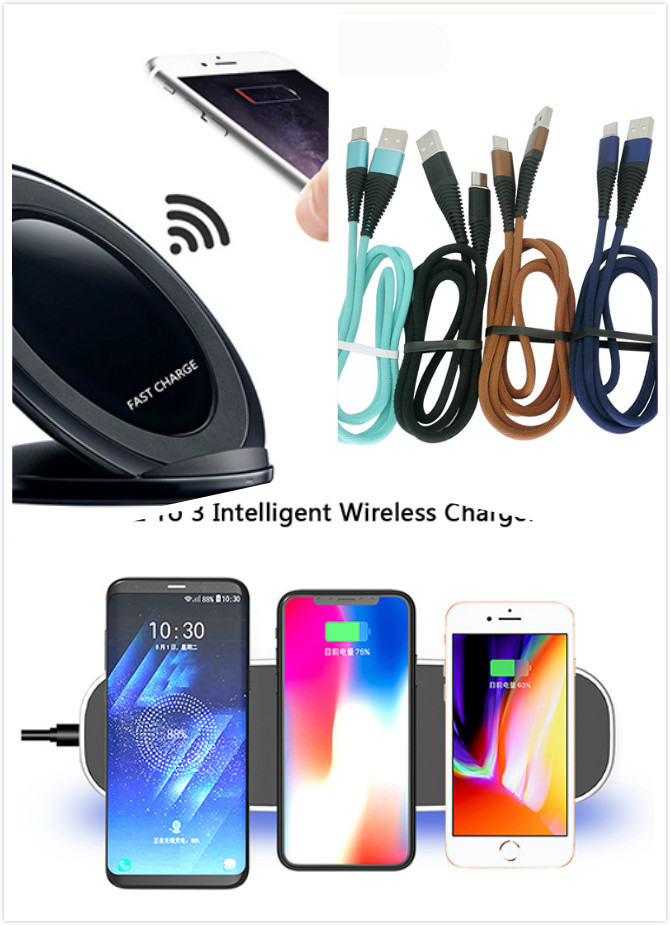 Wireless Charging, since its introduction has been developing and spreading fast, gaining popularity among customers. With a lot of companies Apple, Samsung, Google, Sony Xperia, and others launching phone models that can be charged using wireless phone chargers, this technology is on the boom. So will wireless chargers disrupt and replace the traditional wired charging? Are wireless chargers for phones going to be the next trend?
What is wireless charging and how it works?
Wireless Charging is charging of handsets without using wired cables. Wireless chargers for phones use the electromagnetic field for charging. Energy is transferred to a device through inductive coupling and then used to charge the battery.
Wireless phone chargers as its name suggests, need no wires to charge to your phone. You can simply place the handset on the charging device without connecting them and the phone will get charged. No need to struggle with the tangled wires, damaged USB cables, and loose connections. Just place your handset on the chargers. Cool isn't it?
Advantages of wireless phone chargers:
1.Lesser risks and more protection to connections
Eliminating the use of wires makes you less prone to electric faults and shocks. It reduces short circuits due to frequent plugging and unplugging and insulation failures too. Several reports have been there of injuries during wired charging. So, the phone chargers are indeed a safer bet. The connection to wireless phones charger is also safe and protected because as soon as you remove the handset charging stops.
2.Reduces the risk of infections
This is good news for the people who share their cables with others. Wireless chargers are a safer bet as they reduce the infection risks. You often share cables in the home, workplace with other people. Eliminating wired cables reduces the risk of contamination.
3.Enhanced durability
Wireless phone chargers are more durable then wired chargers. There is little or no wear and tear as charging is complete via the magnetic field. No need to constantly change and replace the old wired cables. There is no exposure to water and oxygen and it eliminates corrosion in wired cables.
4.More Convenient and easy to carry
Wireless chargers are easy to carry and more convenient for travels as well. You don't have to struggle with the tangled cables or choose the appropriate length of the cable. They are small, compact and easy to use.
5.Reduces wear and tear of your handset
The elimination of wired cables eliminates the need for a USB port. The manufacturers can make your handset waterproof and dustproof as the USB port is eliminated. Wireless phone chargers surely improve your handset's longevity by enabling a more sealed and enclosed handset.
6. Multiple smartphones can be charged with the same pad.
If you are someone who carries multiple phones of different brands then this point is something that you will surely impress you. You can charge multiple handsets of different brands with wireless phone chargers. You don't need to carry multiple wired chargers along with you. Most Handsets and wireless chargers for phones from manufacturers are compatible and hence, One device is all you need to charge your multiple handsets. Larger charging pads can charge multiple handsets at the same time.
7.Portable
You can easily reduce the use of USB ports while charging or while using handsets in cars. Wireless phone chargers can be easily fitted in cars and you can easily use your cable to listen to music while charging the phone at the same time. They are portable and more suitable for cars.
8.Cost effective in-spite of the high installation cost
Wireless phone charges have nearly zero maintenance cost and are cost-effective in the long run though they have high installation cost. You don't need to buy new cables to replace the older ones. It is a one-time investment that will reap benefits over the years.
9.Looks better than the wired charging
Last but not least, wireless chargers look better and cleaner than the traditionally wired cables and have no messy connections. The charging pads look better than the tangled wired cables.
Disadvantages of wireless charging and wireless chargers:
Wireless phone chargers have some disadvantages as well. The major drawbacks that prevent the use of wireless chargers everywhere are:
1.Slower and Lesser Efficiency than wired phone chargers
Wireless chargers have lesser efficiency than wired cables. The charging process is slower than wired charging. Low efficiency increases the charging time and also results in more power consumption. The technology is still in the developing stage and will surely overcome this shortcoming soon. There have been improvements in increasing efficiency and reducing the charging time of phone charging.
2.Overheating
Do wireless phone chargers actually overheat your handset? Though it is not completely clear when compared to wired cables, there have been reports that wireless charging can overheat your battery and it can be harmful. The waste heat can reduce the age of your battery. Lithium-ion batteries perform well and have better longevity when operated between -10 to 30 degree Celsius.
3.Expensive and high installation cost
The initial installation cost of wireless chargers is slightly high when compared to wired cables. But they are cost-effective in the long run.
4.Does not support older gadgets
The major disadvantage of wireless phone chargers is that the technology is only for new handsets and doesn't support the older gadgets. There are only a handful of devices that support this technology.
5.Limited usage during charging
You cannot use your phone freely and move it while using wireless chargers. This reduces flexibility and you need to leave the handset on the charging pad.
Summing up, there are both pros and cons to wireless chargers, nonetheless, should one just stands a chance to make a deal with best wireless phone charger factory, it could just ameliorate a lot. As technology improves, most of the drawbacks can be easily tackled. The advantages of wireless phone chargers definitely outweigh the drawbacks. In the long run, the wireless chargers for phones will replace the wired cables.