The Airpods Pro has launched this month , as It is different from previous airpods 1&2 , The airpods pro is not cheap , you will need a case cover to keep wireless charging case from nice and scuff-fee. We have some airpods pro case covers for you to choose .
SOLID PROTECTION – Made with premium silicone, this cover helps protect your AirPods case from bumps and drops without adding bulk.
UPGRADED FIT – This silicone cover fits perfectly with the AirPods Pro Charging Case (3rd Gen ), ensuring the lid closes securely and completely. The upgraded hinge design allows the case to open completely, providing quick and easy access to your AirPods and the pairing button.
VISIBLE FRONT LED – Won't affect cabled or wireless charging. A small section of the cover has been specially designed to allow your case's status light to shine through.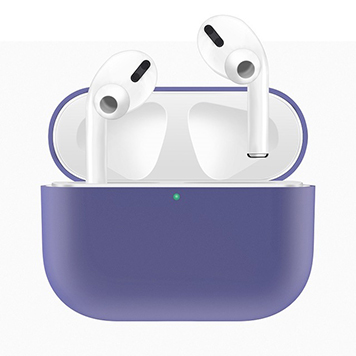 These are the newest AirPods Pro cases that we have so far. They'll definitely keep your AirPods Pro charging case scuff-free, and most of them make it easier to carry. Plus, these have a relatively slim profile, so you'll barely notice them, and they should continue to work with wireless chargers without any issue.
For more product details , you could contact me by mail or whatsapp .
Email: sales@szshunxinda.com Whatsapp :+86 13760102447